Published on 2016/11/23
VICTORIA JUSTICE IN THE ROCKY HORROR SHOW
Misael
:
In this gif I recognized Victoria Justice, the actress from Nickelodeon's "Victorious". It attracted my attention because in the gif, where we can see her wearing a bra, she looks like having a pair of good tits and I didn't remember her like that the last time I saw her. Of course, I knew her from that TV show and it's from 2010... she was 17... and this image was taken a few weeks ago...
The gif belongs to a video and the video belongs to a new adaptation of "The Rocky Horror Show", a 1973's musical that pays homage with humor to the sci-fi and horror genres from movies released between the 40's and the 70's.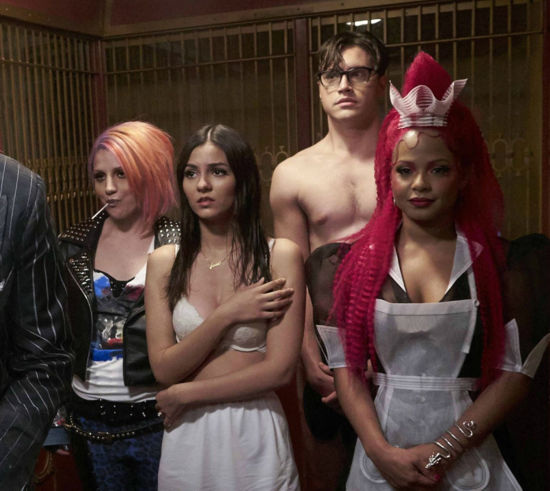 # View photos and videos
ExtraBall by michael saw
When your tit is mistaken for a warthog.
Published on 2014/04/02
CAMERON DIAZ'S SEX TAPE
If only the title was true! But I'm afraid it isn't. And what is this about then? About her last movie where she plays the role, along with Jason Segel, of a couple who decide to film themselves while having sex. The problem? The video's uploaded to the Internet by mistake.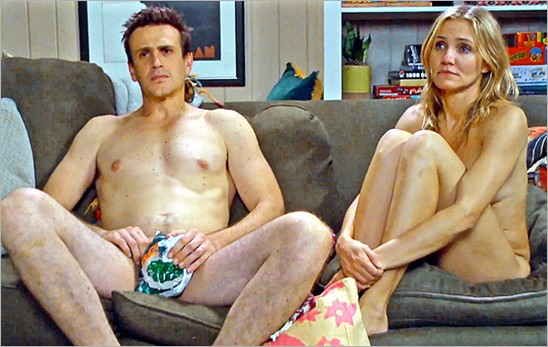 # Watch video
ExtraBall
Victoria Justice's slip during the Kids' Choice Awards.