Published on 2017/05/18
ERDOGAN'S BODYGUARDS ATTACK DEMONSTRATORS IN USA
Turkish President Recep Tayyip Erdogan's bodyguards and members of his security team attacked a group of protesters near the residence of Turkish ambassador in Washington.
As they're used to have no objection and their manners are very rude, they thought they could beat people like in their country. Among the people attacked there were two women who were kicked on the ground by some members of the President's security team.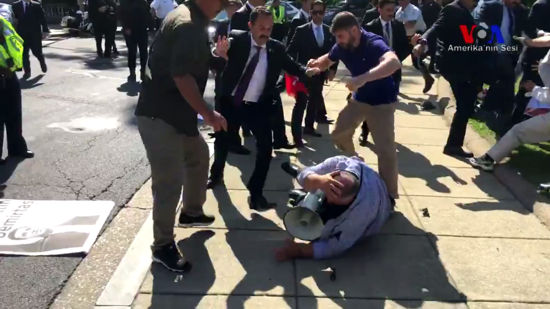 # Watch video
ExtraBall
And today, on "Pretty girls with whom I'd like to sleep every day and their Instagram accounts", Bryana Holly.
# instagram.com/bryanaholly/