Published on 2016/04/07
IMPERSONATING HASHTAGY0L0SWAGGANG
It isn't the first time I say this... Not all Tumblr accounts belong to who they say. Some users, in order to get followers, make up a false identity. They get photos from another account, usually a hot & sexy girl and they impersonate her.
The reasons can be many: to get followers and feel important, to monetize the visits, to feel sexy, to tease people...
I just stumbled across one of those deceitful accounts. I visited "
youshouldfuckmehard
", apparently an account of an Italian amateur girl named Anastasia who shares (with the "ME" tag) photos and videos of herself naked, masturbating... The photos aren't very big, so I searched them on Google Images because sometimes I find bigger ones and I was shocked to find a 2500px image.
That image shows a watermark with another name: hashtagy0l0swaggang. This is a Reddit profile used by a girl to promote her own content.
So... yes, that supposed Anastasia's using another person's stuff and impersonating her. I just want you to know this shit happens, that you shouldn't trust all what you read...
And now, let's enjoy the stuff published on Reddit's account hashtagy0l0swaggang!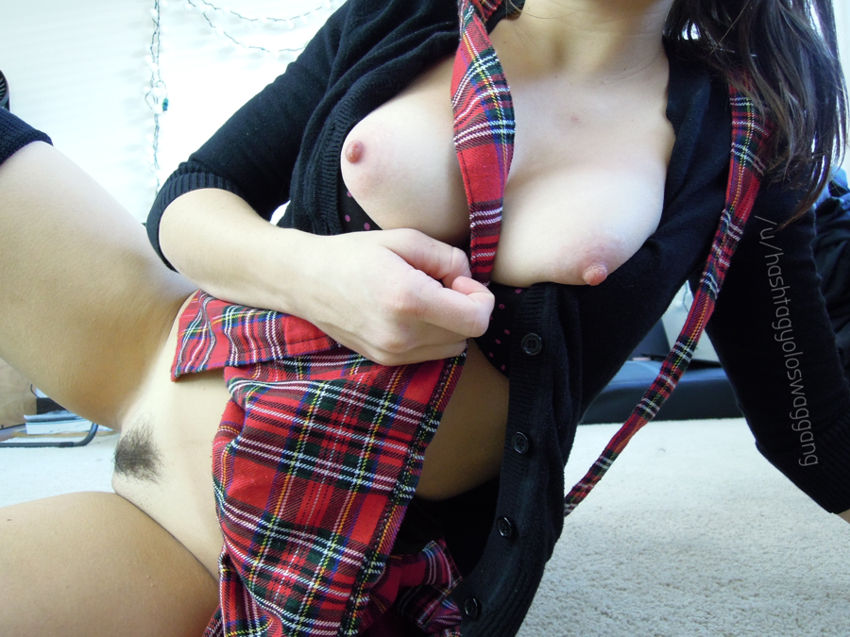 # View photos, GIFs and videos