BEACH DAY: HAVING SEX AND JERKING OFF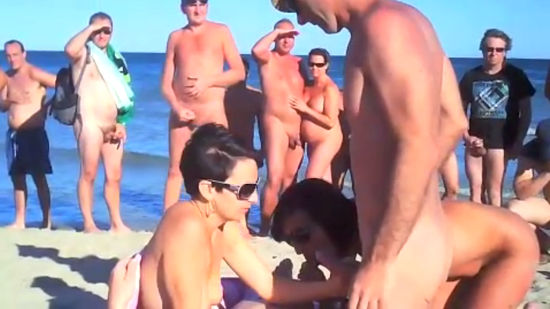 Considering we turn on and jerk off while watching a porn video, it's obvious we arouse even more if we watch two couples fucking right in front of us. However, jerking off along with more men, well... I think I wouldn't do it.
Of course this isn't any beach, it's a beach like Cap d'Agde (France), where people go nude and have sex in public. Still, masturbating next to a bunch of strangers...
ExtraBall
When you don't have an Internet connection at home and ran out of megabytes in your cell phone, you need other options to have fun before going to sleep...