CHRISSY TEIGEN AND HER PROBLEMS WITH HER DRESS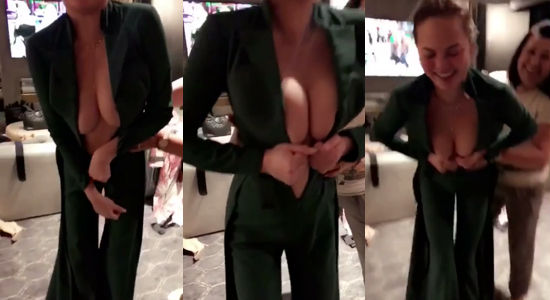 MILF and model Chrissy Teigen shared on her Snapchat account a video where we can see her struggling with a small dress...
And on the other hand a video where we can see her playing with her boobs while she's waiting to be photographed in a photo shoot for SI. I like Chrissy Teigen. She isn't a super beauty (in my oppinion), but her body's fucking awesome and she looks like a very nice, funny girl.
ExtraBall
Happy Holy Week, guys!