WHEN YOU FORGET THEY CAN SEE YOU THROUGH THE TABLE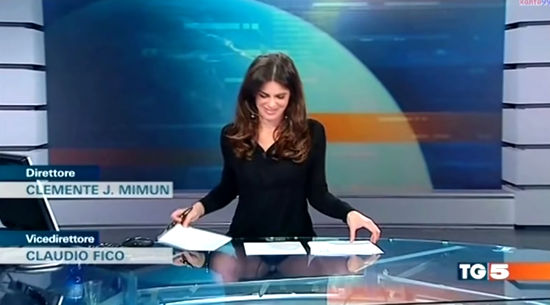 Italian presenter Costanza Calabrese forgot two things. First: she was sit at a crystal table and it was possible to see through it. Second: she was wearing a skirt and spreading your legs when you're on camera isn't smart. At least she was wearing panties that day.
ExtraBall
The community manager of Cinnabon, an American confectionery company, is probably searching for a new job after this innocent/unlucky tweet, intented as a tribute to Carrie Fisher: "RIP Carrie Fisher, you'll always have the best buns in the galaxy"...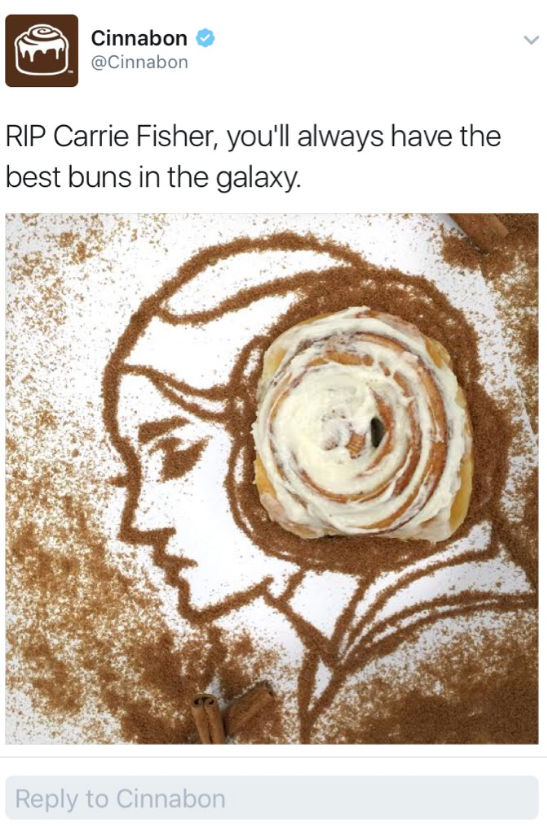 Some people threatened Cinnabon and complained about the CM because they considered they were trying to advertise their products... and the tweet was deleted and replaced by another one: