2017 G20 SUMMIT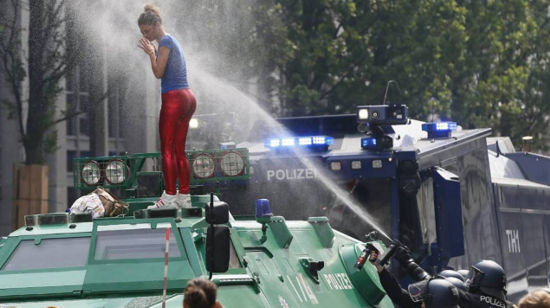 This year's G20 summit took place in Hamburg (germany) and 20,000 anti-riot cops were deployed in the city in order to control the protesters and activists who wanted to break the event.
Meanwhile, the German city tried to maintain normality... Here two friends talking on a bench near Hamburg's Square...
Some streets woke up like this the next day...
These days left the kind of situations than feed the Internet...
With so many anti-riot cops out there, you needed eyes even on your backhead...
But it wasn't all tension and fights... There were moments for peace and understanding too...
ExtraBall
And now, on "Pretty girls I'd like to ride and their Instagram accounts", audsxo.
# instagram.com/audsxo/