A STEWARDESS IN THE AIRPLANE'S BATHROOM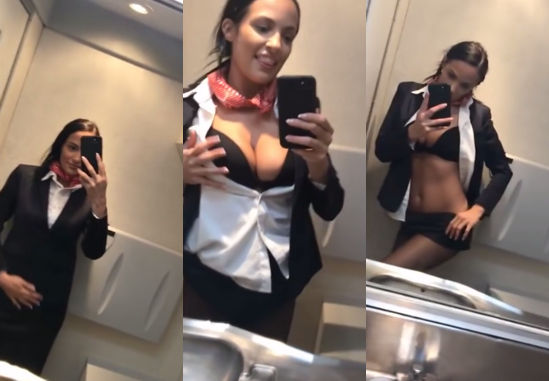 This piece of news is all over the Internet... A stewardess, during a flight, locked in the bathroom making a video for her boyfriend while passengers are knocking at the door because they wanna use the bathroom... But as always, you shouln'd trust everything you see on the Internet... It's a live broadcast via camsoda, a platform like chaturbate or myfreecams... Which stewardess would risk her job for some tokens? However, this is good marketing for the platform, so... draw your own conclusions...
ExtraBall
And now, on "Pretty, strong girls and their Instagram accounts", Carol Saraiva, from Brazil.
# instagram.com/carolsaraivafitness/