CATCH ME IF YOU CAN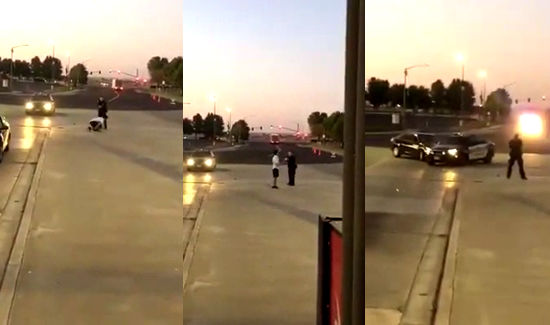 When they use too much force, we say it's police violence, when they try not to cross certain lines and assure other people don't get hurt, then they're pussies... Whatever you say, being a cop isn't easy.
This policeman tries to arrest a man who apparently surrenders by lying on the ground, but then he reconsiders it and decides to fight back... The cop shoots his taser, but the man removes the dards and tries to attack the cop... and from that moment we assist to a surreal scene that ends with the suspect running away...
In this case, a call to the police alerts about a suspect. When the cops arrive, they see an armed man... They tell him to drop the gun and lie on the ground and everything happens so fast that they end up shooting him... Luckily, the bullet didn't hurt the man because apparently he was an actor filming a scene for a short...
ExtraBall
And today, on "Pretty girls who make you fall in love and their Instagram accounts", Madison Beer.
# instagram.com/madisonbeer/