EMBARRASSING MOMENT AT THE TOWN'S FAIR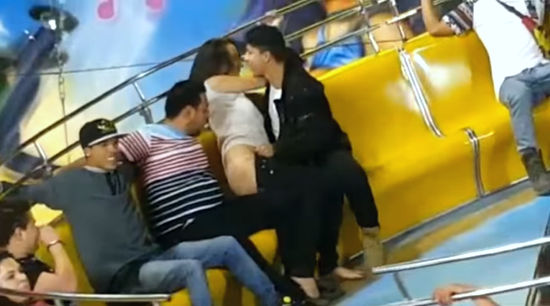 I suppose the man in charge of controlling this carnival rides notices what was going on. I'm sure he saw the problems this girl was having. Do you think he cared about it? Absolutely not. On the contrary... Go, go!
ExtraBall
Take profit of your rival's mistakes...