EMILIA CLARKE NAKED IN VOICE FROM THE STONE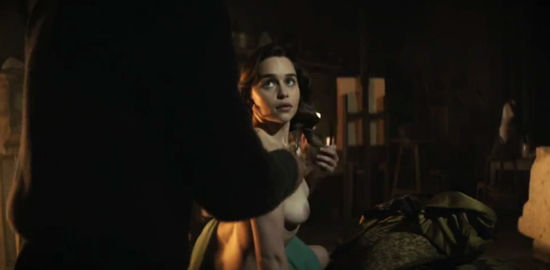 "Voice from the Stone" is psychological horror thriller starring Emilia Clarke (Mother of Dragons in Game of Thrones), who takes the role of a nanny who has to take after a kid who lost his mother... but mum's spirit is close!
By requirements of the script, in order to have people talk about the movie, Emilia shows her tits. And we already know tits attract us very much...
And now we can remember a scene of Emilia Clark in Game of Thrones. Why not?
ExtraBall by walter
I touched him! I TOUCHED HIM!!