YOU BETTER AIM PROPERLY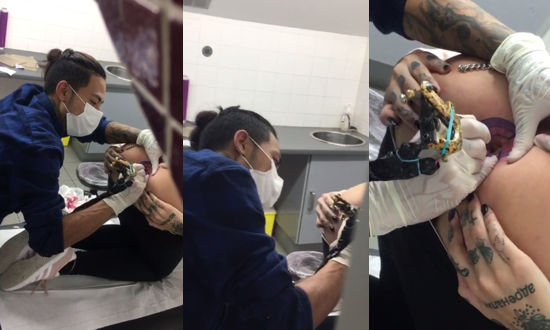 jmmora
I'm sure a psychoanalyst is able to discover many things about your personality through your tattoos; me on the other side, without any degree in psychology whatsoever, I dare to guess the protagonist from the following video has an endless sexual vice.
Click on the "Full screen"

icon of the media player to fit the video to your screen and watch it better.
ExtraBall
Vicious officer… Uncut scenes with Margot Robbie… And fucking in the bathroom.