ON THE ESCALATORS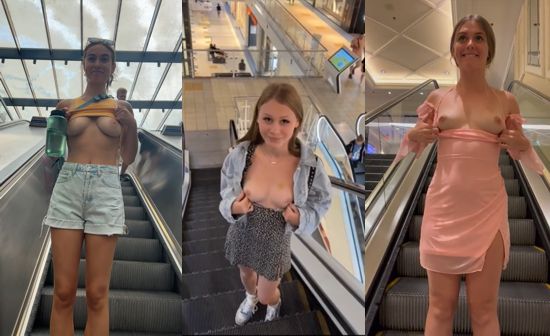 It's strange, with the number of women currently showing their breasts in public places, that you don't end up crossing paths with any. Try to pay attention. Put your phone away when you're on the street or entering supermarkets or shopping malls. Be observant. Stay alert to the signs. It's just a matter of time until you see one.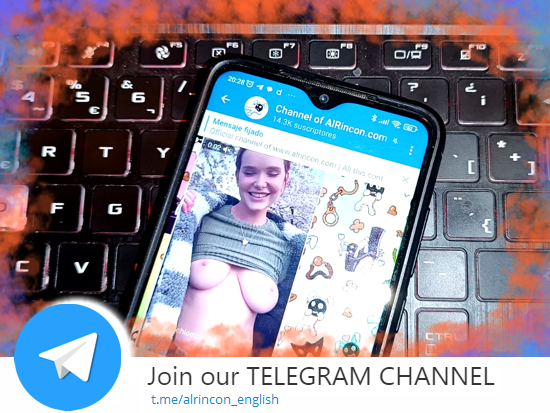 Of course, whenever you can, use the regular stairs. Your heart will thank you.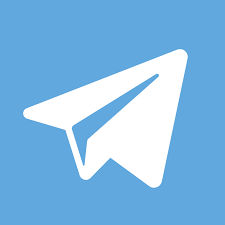 You can watch much more content like this on
our TELEGRAM CHANNEL.
For Apple users
You might have noticed that when attempting to join our Telegram Channel you get a message that flags our content as sensitive content, which ends up not letting you see anything; this means you have the parental control activated.
This means you have to go to the web version of Telegram
https://web.telegram.org
and log in, if you are not already. In the settings, in the "Privacy" section, find the option "Sensitive content" and activate "Disable filtering". As soon as you do, the Settings will automatically sync with the rest of your devices, including the iOS and macOS versions of the App Store.
From there you will be able to enter all the Adult Channels.
I just hope they leave them well polished because I can't imagine what it must be like to get a splinter.