ALLEGRA COLE'S HUGE BOOBS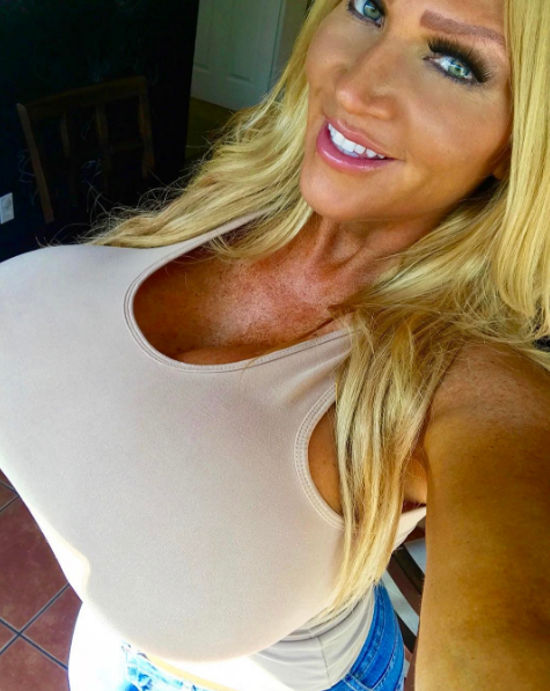 Allegra Cole's a 47-year-old woman addict to photo edition and plastic surgery, mainly breast enlargement.
Allegra grew up in a Mormon family and she used to be a piano teacher until she turned 30, but she felt like she lacked something in her life... One day she decided to take some erotic photos of herself and everything started... Since then the target in her life is getting bigger and bigger tits...
Stuff published on her Instagram account:
# instagram.com/allegracoleworld/
ExtraBall by cristobal
Here we have a pair of beautiful, well-proportionated tits.