FEMEN VS SPANISH MINISTER OF THE INTERIOR
One of the activists of Femen Spain protested before Jorge Fernández Días, the Spanish Minister of the Interior, or at least that was her intention, because of the new "gag law" that forbids protesting in the streets unless you have the approval of the government. She was quickly stopped by the cops.
"Protesting is not illegal", "Democracy without gag" and "We're activists, not terrorists".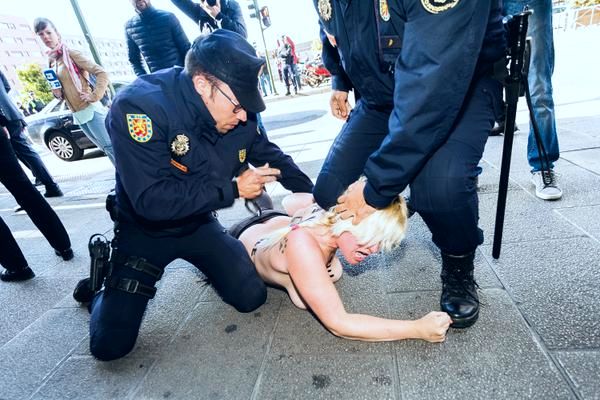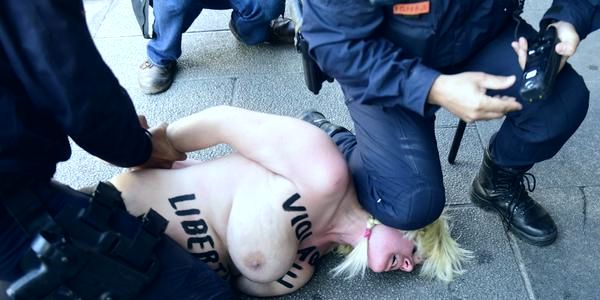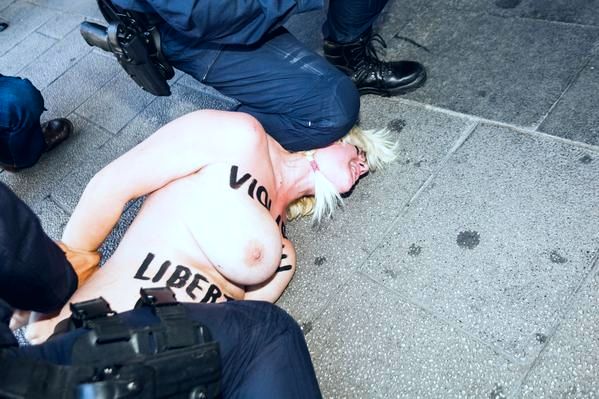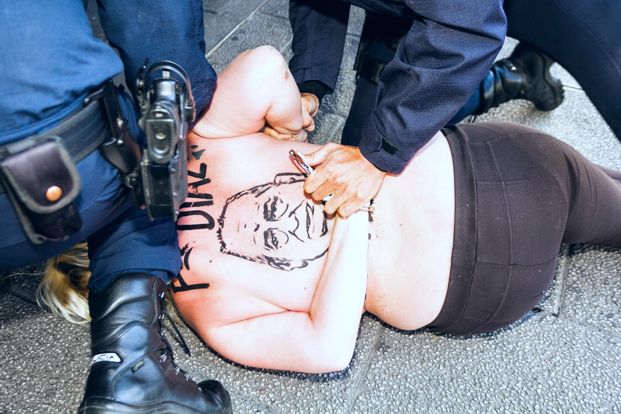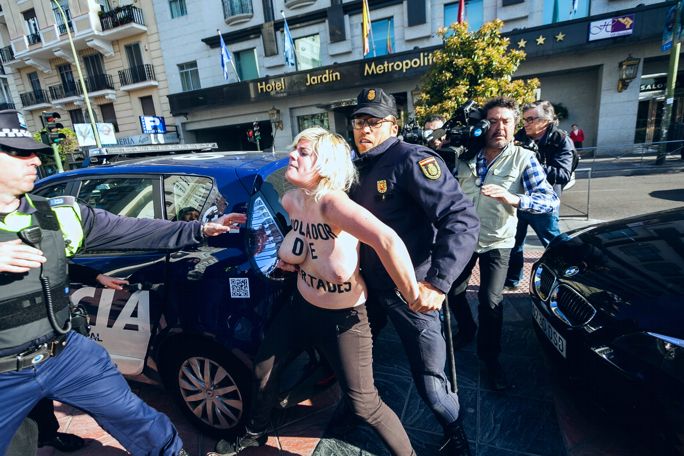 ExtraBall
Salma Hayek eating a cricket.