MAN DIES WHILE PARASAILING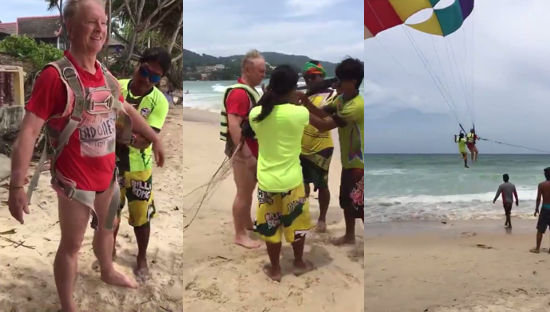 Last Friday I linked to a video on SrViral where a man joined, with no safety precautions,
a girl who was parasailing
... Today I came across another video of a 70-year-old Aussie man who sadly died on a beach in Phuket after falling from his parachute...
Apparently, the man made a mistake when he pulled the incorrect rope... He was moved to the hospital, but he passed away a few hours later.
ExtraBall
"Here you have, lad... be more careful next..."