THE GOOD SAMARITAN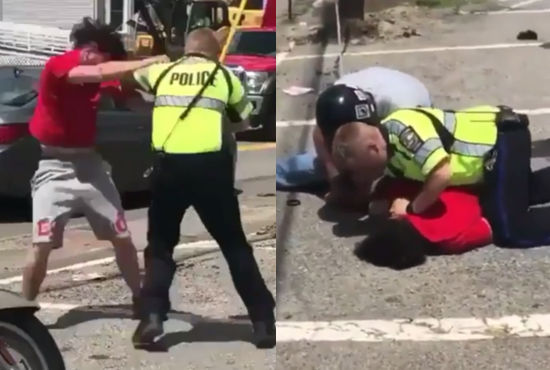 There are people who have a hero inside. What I mean is that there are people who set the common good before their own safety, without thinking it twice, apparently without caring about the consequences. They help. Period. Because it's what they have to be.
A cop faces a citizen who doesn't care about authority. A biker who witnesses the scene decides to help the agent.
And then we have people who don't give a shit about anything, they never get involved. They prefer to watch instead of being the protagonist. However, in this case, I think the most intelligent thing is precisely staying aside.
ExtraBall by parecejo
Making the delivery guy happy...
ExtraBall2
Ana Rose's porn debut... The job interview of Kristy Black... And Ariana Marie's a hot maid.