Published on 2012/07/04
SMUGONE'S GRAFFITIS
SmugOne is a graffiti artist who lives in the Scotish city of Glasgow. He has many photorealistic works, but I, of course, bring you the most sensual.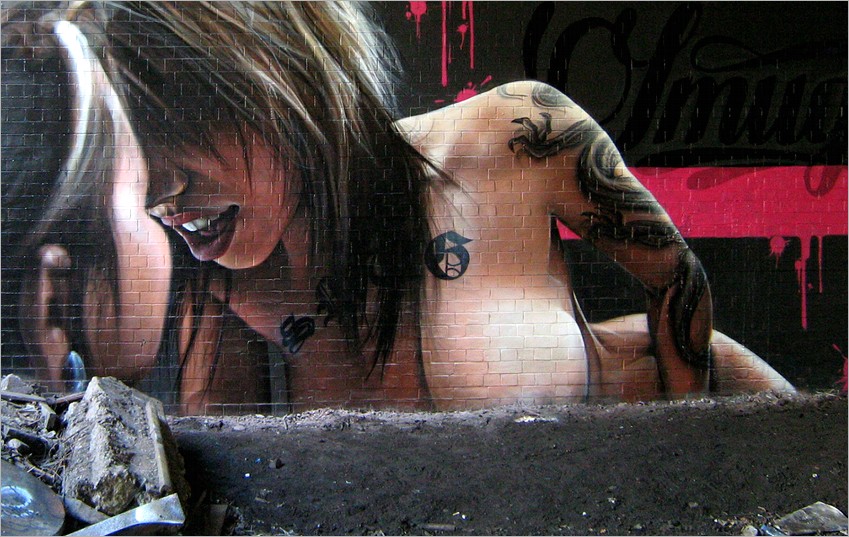 View images
Update:
And talking about graffitis, some days ago I saw on TV the Belin Mural at Kat Von D's High Voltage Tattoo. It's awesome! Unbelievable!
I've found an amateur video of the mural, you can watch it
here
.
ExtraBall:
And finishing this post, what do you think about this
3D Super Mario
?