Published on 2012/06/11
PROMETHEUS
In USA and some European countries you can by now go to the cinema and watch Prometheus. In USA, it's second in the box office, after Madagascar 3. I don't know if people are less interested in sci-fi or if the kids have convinced all their parents to go to the animals' movie.
I've found a tribute video to Prometheus created by Alexander Koshelkov, a young graphic designer who makes really good stuff.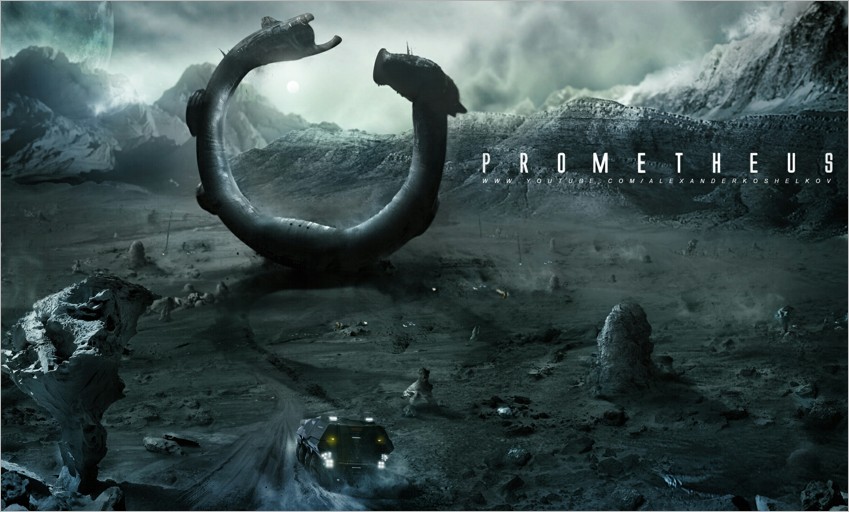 Click here to view how the image was created
UpDate by HiBoobs:
Do you remember the model I was asking you for more info? Thanks to HiBoobs we know the model's name is Larkin Love and the photographs were taken by Mark Maggiori.