Published on 2013/08/02
MILEY POSES NAKED IN A T-SHIRT
Hoax
Hello, Miley. I'm calling you to know if you're interested in posing naked for...
Yes! When?
... fighting against cancer.
Marc Jacobs is a fashion designer who decided to create T-shorts with nude celebrities and message to raise awareness about cancer and ways to prevent it, donating, after paying expenses and some dinner in a restaurant, the money for the cause.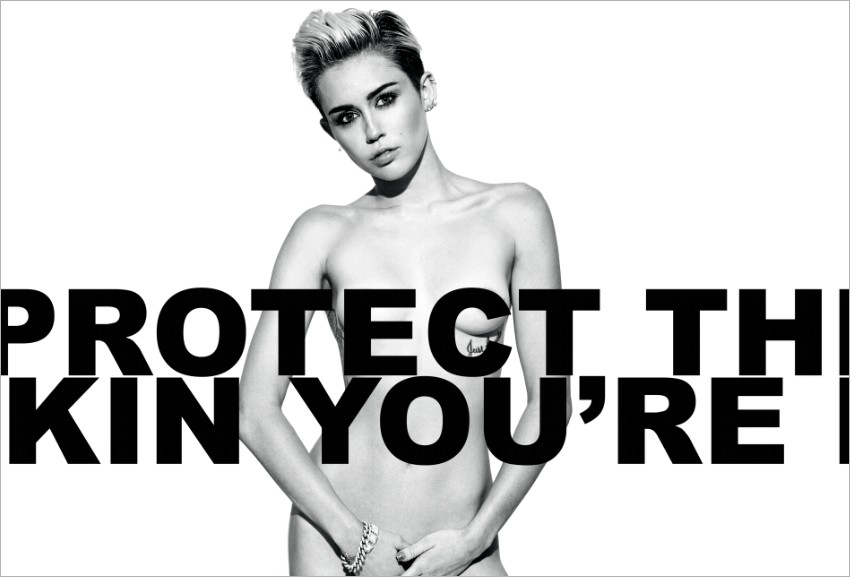 # View pictures