Published on 2012/07/02
MERKLEY'S INTENSE PHOTOGRAPHY
With the photographers I've the same problem than with women. I fall easily in love and leave one for another. You'll be my queen until I find another one.
merkley??? (no idea of who he's or where's he from) is a "photographer" with a very particular style. He edits all his photos exquisitely.
An art lover but also an artist enemy, he assures he isn't a photographer because he doesn't represent what a photographer should represent. A weird guy with a very good photography.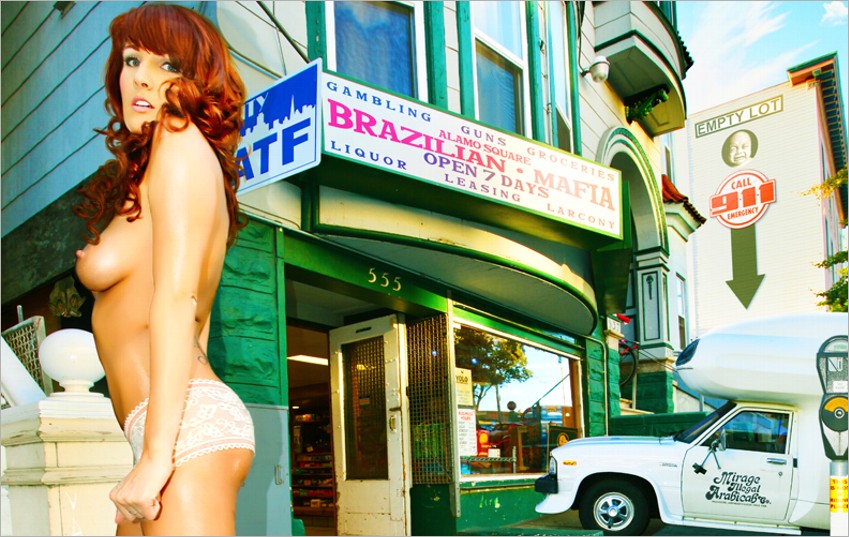 View photos
Published on 2012/07/02
THEFIXFIXFIX
FixFixFix is the project of a bycicle and photography enthusiast. After getting more than 1,000,000 views on his Flickr and tons of positive comments, he decided to create a site to show his work and to be a place for the lovers of bycicles.
The section "Galleries" is very larga and is full of photos. I leave you with some of the photos I've liked the most, but you should visit the site to view all the great stuff over there.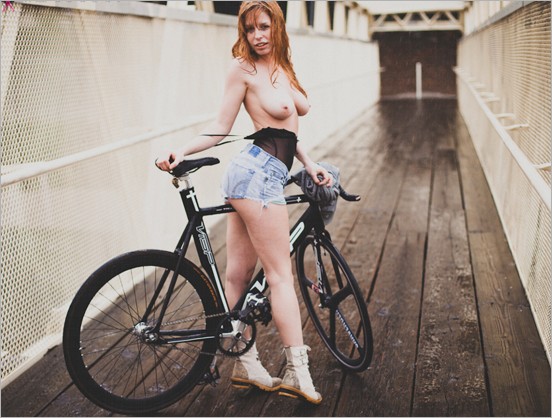 View photos
Published on 2012/07/02
FEMEN VS LUKASHENKO
Two new actions by the activists of Femen. First, one of the Ukranian girls climbed up to a giant screen during the Germany-Portugal match and second, some of the activists around the Olympic Stadium of Kiev protesting against the presence of Belarus' Lukashenko, "the last dictator in Europe".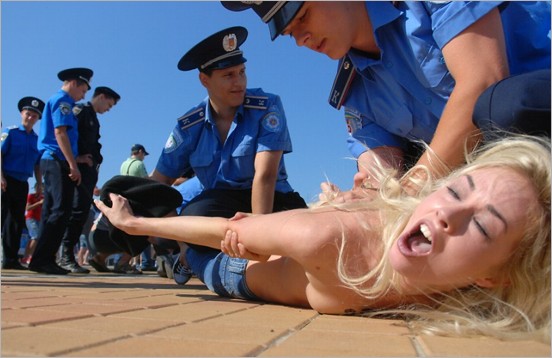 Ver fotos y videos
Published on 2012/07/02
RICHARD KERN'S TRAVELS
We've previously talked about
Richard Kern
and his young models. Vice is a magazine which has made a recopilation with Kern's travels around the world looking for girls to shot: Bulgary, Sweden, Czech Republic, Poland, Russia, Toronto, Montreal... In these videos we can see the photographer telling us his experience and the different steps in his work.
If you're envious, it's normal. The strange would be if you weren't.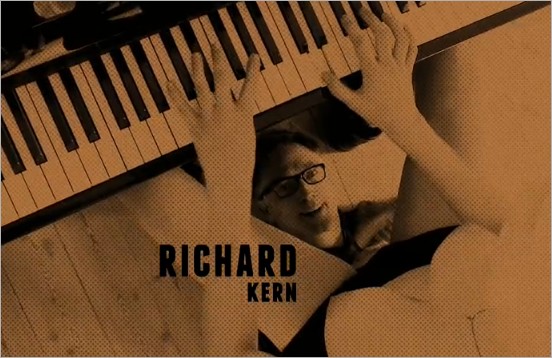 Watch videos
Published on 2012/07/02
PORN VIDEOS AND PHOTOS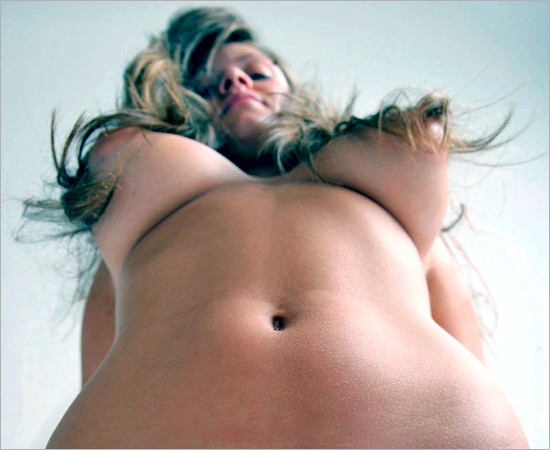 Published on 2012/06/29
MARK DUMAS AND HIS ARCTIC PAL
Mark Dumas (60) is the only man in the Earth capable of bathing in a pool with a polar bear. And maybe you think "Ok, and?". It's a polar bear, man!! A POLAR BEAR!!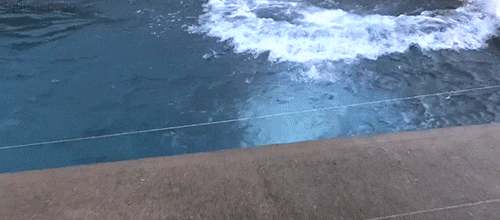 Watch video
Published on 2012/06/29
A CURIOUS MOMENT IN JFK'S LIFE
It's just a photo... A photo showing JFK making a speech to the people in Virginia. It's been 52 years since that moment... Why do I publish it? Well, I find it curious because of...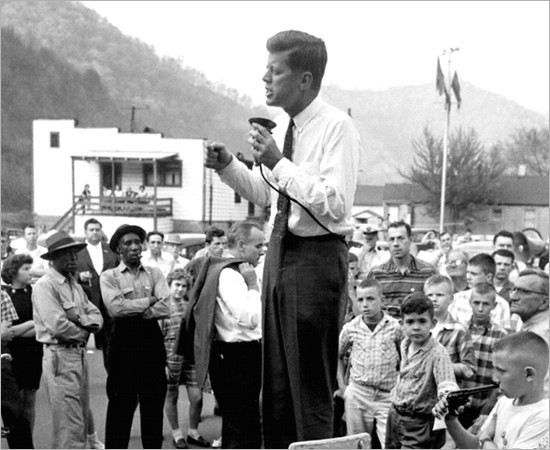 Keep reading...
ExtraBall:
The boy of the yo-yo, Level Majin Boo.
Yo-yo Boy
.