THE AIRPORT MADWOMAN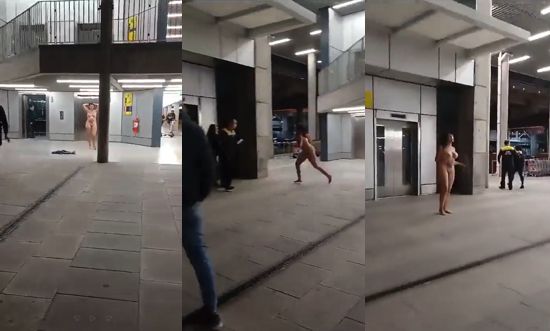 A naked woman roams freely in the airport parking area. The woman attempts to attack people, but they flee. Finally, she grabs another woman by the hair and throws her to the ground. It seems that no one does anything, despite the security being present. Times are tough for stopping a crazy, naked, and aggressive woman without getting into trouble.
Consider that if a security guard, given the woman's aggressiveness, rushes to try to stop and immobilize her, someone will quickly appear shouting in defense of the woman, especially if she resists and the security guard has to use force to restrain her.
A woman, naked, screaming, with a man on top, causing harm. Who in their right mind, except a police officer, would get involved in such a mess?
The slow motion of the day.