YOU HAVE A BEE ON YOUR DRESS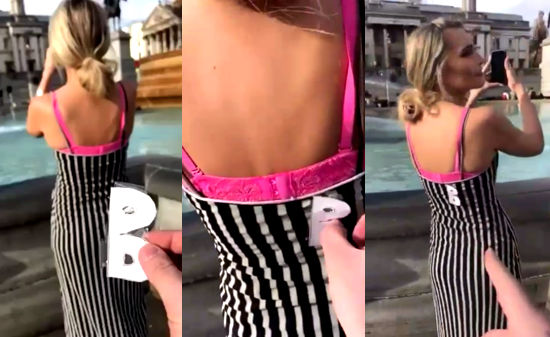 walter
:
Playing with the letter "B" and the word "bee", this guy plays a prank on a tourist girl while she's taking photos of buildings. He glues the letter on her dress
and warns her
she has a bee on her clothes... The video's more fake than a PolyStation.
ExtraBall
Life is full of ups and downs...