Published on 2019/05/10
MAKSIM CHUPRIN AND THE TOURS OF EROTIC PHOTOGRAPHY
I recently exchanged emails with a user follower of the web, interested in erotic photography. He was wondering if I knew how the world of the models works, where to go, if there was a personal relationship between the photographer and the model or if it was just a professional ...
Well, first of all I am not a photographer... I am neither a photographer nor related to this world except for the interest I have in particular with erotic photography. I just look at the work of others... Starting from there, the relationship between photographers and models is usually less idyllic than it might seem. Most relationships are based on an economic exchange, legal aspects aside, I photograph you and you let yourself be photographed, and all for a previously agreed price. It can be a direct photographer / model relationship, maybe an agency in between, or there can be a previous friendship bond between both. There may be many cases and it can not be said that this is always the case or so.
Many people live in this world, from photographers and models to agencies, hairdressers, clothing, makeup and even companies that work calling people to state stuff.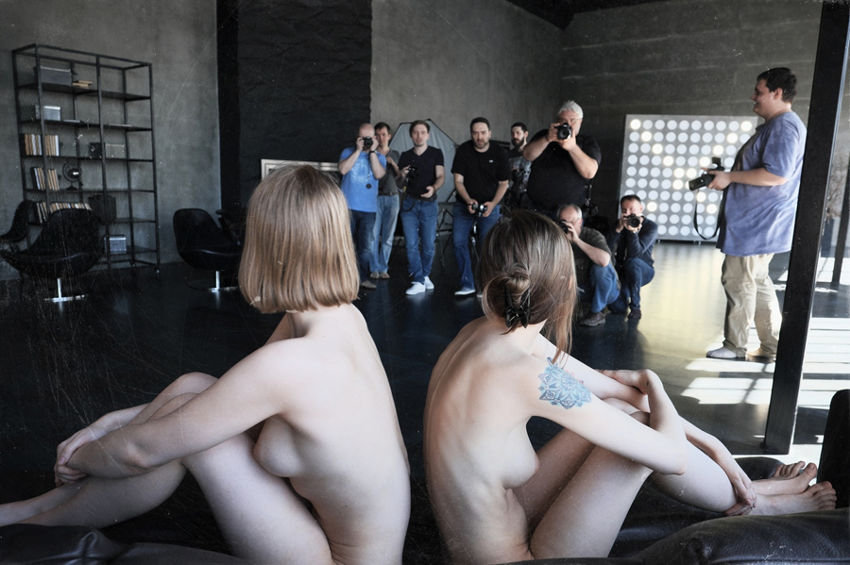 Coincidentally, today I have returned to the portfolio of the Russian photographer Maksim Chuprin. This good man has an extensive photo gallery where you can see erotic photography tours. I mean, I do not know if he, or an agency, organizes meetings and intermediates between photographers and models. Maybe it organizes groups of photographers and hire one, two or three models to make a photo session.
In fact, from there I have accessed a company online that rents studios for photography, from well-furnished apartments to outdoor spaces where you can do photography sessions of all kinds:
cross-studio.ru
I understand that this must be done in most countries, that is, agencies or professionals that give workshops and organize this type of "concentrations" where they contact all the interested parties, both the photographer who wants to start in this world as the model that wants to earn a money. It's just a matter of searching the internet. And if it does not exist, then look, there is a niche that if well exploited can become profitable.
And now I leave you with some of the new photos I've seen of the Russian Maksim Chuprin. It's worth if you enter into his VK account to see everything he has. SPOILER alert: is not little.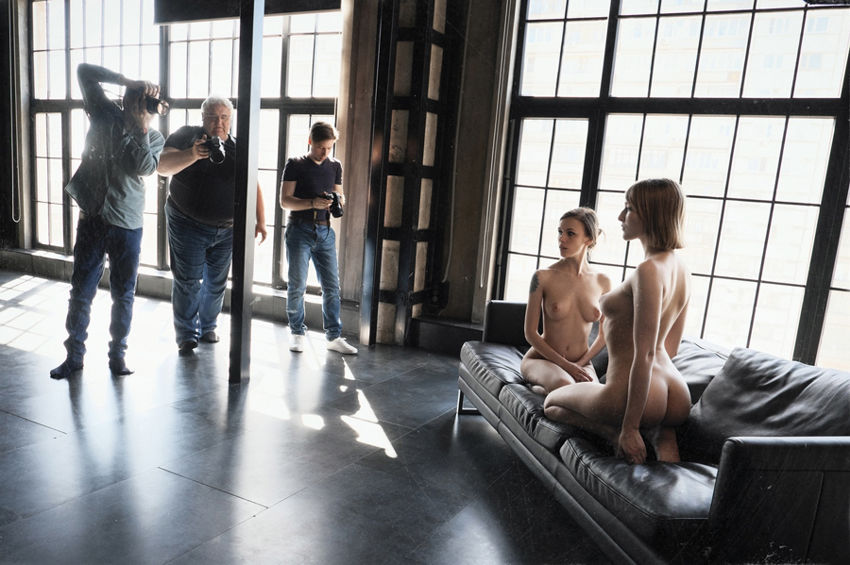 # Look at photos