HIT AND RUN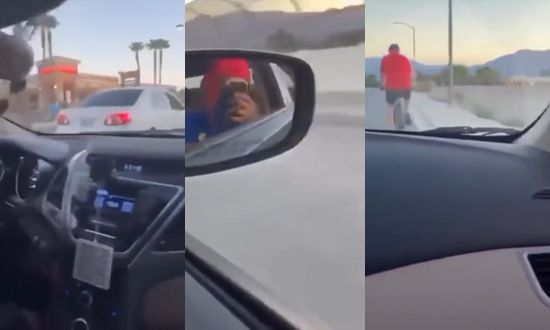 This past weekend a video (recorded in mid-August) has been circulating online where two minors are driving a car (apparently stolen) on the roads of Las Vegas. At first we can witness how they bumped into a car's tail, causing the other driver to lose control of the car. Afterwards, they decided to run over a cyclist.
The cyclist, a 64-year-old retired police officer, died in hospital from his injuries.
The young people, who were initially arrested for refusing help, will see their sentence increased after the release of the video that they themselves recorded.
Slow motion footage of the day.