Published on 2012/04/24
DAVE COOPER. ILLUSTRATOR AND A BIT NUTS
Dave Cooper is a cartoonist, illustrator and graphic designer born in the 60's in Nova Scotia, Canada.
He has devoted most of his life to drawing, working on the publication of several comics and creating his own books. Several of his designs were used in Futurama, specifically those related to the Planet Express and its interiors.
His work looks quite childish and his unbelievable way of showing sexuality has made his drawings to be quickly recognizable.
Next you have a small compilation of his craziest and hottest works that I've found.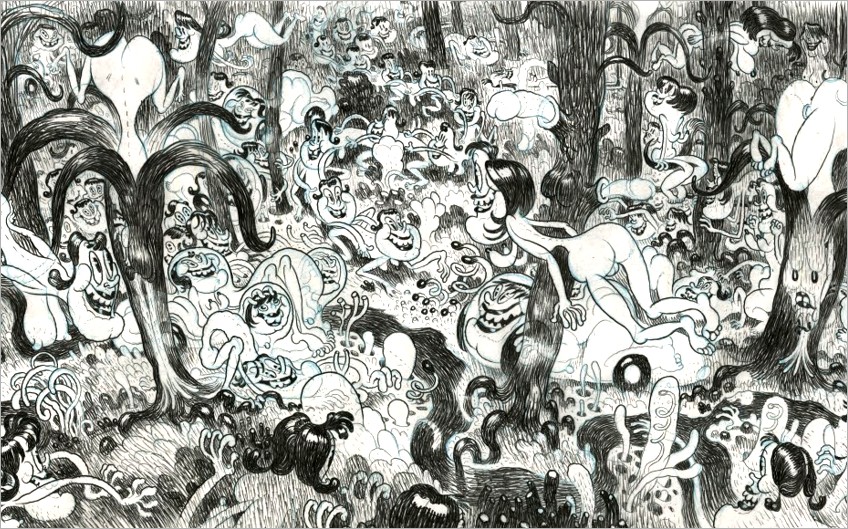 View images