Published on 2012/04/20
HILLARY WHITE. HOT ART
Internet is clearly the greatest showcase in all time. Hundreds of thousands of artists publish on the Internet their works, letting people know about their talent aptitudes...
Hillary White is one of those artists who has succeeded in having her work known by many.
For a few months, Internet has seen the birth of many pages talking about her and her paintings. Her works can be better or worse but they've been able to connect with people. And the most important fact: Hillary White has succedded in life. She didn't need to die in order to reach recognition (+10 to evolution and progress).
Hillary White's paitings are hot and funny... She parodies great works.
Do you think Vincent Van Gogh would image that his "Cornfield with Cypresses" would be invaded by Johynny 5?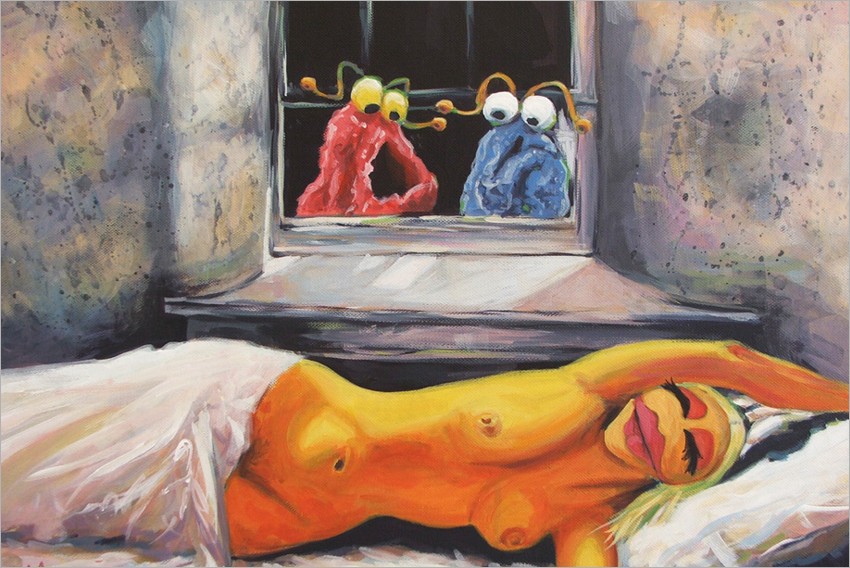 View images